Five Jewelry Must-Haves: Celebrating Milestones in Life
Buying and owning jewelry is one of the best perks of being a girl, so it's our duty to tell you what sparkly essentials you need in your jewelry box. There are 2 types of jewelry pieces you definitely need: essential pieces that could be worn 24-7 like an elegant pair of earrings, and there are the sentimental pieces that are meant to celebrate meaningful stages or moment in your life. Even though sometimes fine jewelry may seem expensive, these pieces will be timeless and will complement any look- meaning they're totally worth it!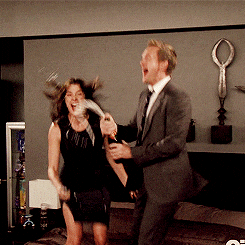 Additionally, any accomplishment or milestone can be made a little sweeter and more memorable when it's marked by jewelry. For these reasons, we've brought you 5 jewelry must-haves as well as the stages of life in which we wish we would've received them. Plus, you can take them as tips if you don't know when to give them away to your loved ones.
1. Diamond stud earrings
Every girl needs some sparkle in her life and the perfect way to have it is by uplifting whichever outfit with a pair of diamond earrings. Not only that, this piece is the absolute university graduation or 18th birthday gift. To meet this age means that a girl is accomplishing a big step in her life, as well as stepping into adulthood. What's the best part of this jewelry must-have? Diamond stud earrings work whenever, wherever and for whoever- from day to night, for work, school and special occasions.
2. Signet rings
Signet rings have been present in history since Ancient Greece, and they haven't gone out of style. They represent a classic, timeless design. Usually, these types of rings are given by special members of your family at specific times in life and are also known as Heirloom rings. This means they're passed from generation to generation, which makes them even more meaningful. This jewelry piece can be given to you after giving birth and can have engravings on it with the initials or date of your newborn.
3. Stacking rings:
You may start with one, as a gift from a loved one, or as a present to yourself. Stacking rings have been trending for several years, but have gained more attention in the present! The best part of these pieces is that they tend not to be very expensive. Even if the stacking trend will cool down you mustn't worry, they'd also look good separately. You can mix and match, wear them in unique ways to create an ultimate statement look. These delicate rings are a perfect gift on several stages in life as birthday presents or as a self-purchase for a personal achievement in life.
4. The go-with-everything necklace
This is the type of must-have that you'll never take off. It's the perfect jewelry to uplift your everyday look giving it a little bling and elegance. As well, it can be the absolute piece for an elegant cocktail that will differentiate you from the rest. You can dress it up or down wearing it separately or layered up with other gold chains as well. Many women receive their first diamond necklace as a marriage gift from a relative or for the birth of their firstborn. Being that it's meant to be worn all the time it's the perfect reminder for happy and memorable occasions.
5. Statement piece:
When you find your statement piece, it most likely becomes that piece that defines your style and also expresses your personality. This is a piece that you will wear frequently and even your closest friends will start to identify you because of it. This jewelry must-have will have a significant value in your life giving you the power to always succeed.
---